DRC's unique tourist opportunities including wildlife reserves, indigenous cultures, and geological wonders establishes the DRC as a perfect country for those who seek to connect to nature and mankind. Twelve percent of the country is made up of protected areas including 7 national areas and 57 reserves with great ecotourism potential. DRC offers a wide range of tourist attractions in its major cities ranging from the seaside to the safaris and cultural structures. Tourism in major cities of the DR Congo caters to the business as well as leisure.
In this article, we briefly speak about tourism in major cities of the DR Congo.
1. Kinshasa
2. Goma
3. Lubumbashi
4. Matadi
5. Boma
6. Mbandaka
Each one of these cities has something unique that caters for all kinds of travelers' needs.
1. Kinshasa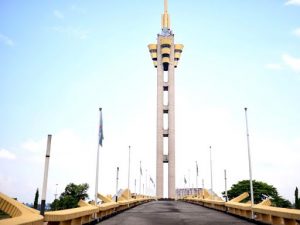 It is the largest city in the Democratic Republic of the Congo and the third largest city in Africa after Cairo and Lagos. Economic, political and cultural heart of the country, Kinshasa is a city of contrasts, next to the residential districts and commercial center, we have slums, military camps, universities, … Kinshasa is a cultural hub which contains several cultural traits of the 450 ethnic groups of the country. It is the most important city depicted in this article about tourism in major cities of the DR Congo.
How to get there?
– By plane, to Ndjili International Airport located in the eastern of the city center;
– By road: from the west on the national road n°1 coming from Matadi and to the east on the road coming from Bandundu.
– By water on the river: from Brazzavile or Kisangani, Mbandaka and Bandundu.
– By train: railroad from Matadi to the main plant, Boulevard du 30 Juin
The inhabitants of Kinshasa are called Kinois, representing the majority of the ethnic groups of the Congo. Lingala is the dominant language.
Kinshasa offers a range of tourist places to visit which welcome thousands of visitors each year:
Things to do in Kinshasa
– Lola ya bonobo (dwarf chimpanzee sanctuary)
– The Congo river
– The N'sele valley park
– My valley
– The national museum
– The Laurent Desire Kabila mausoleum
– The people's palace,
– Martyr Stadium
– Interchange tower
– Kinkole fishing town
– Botanical and zoological garden of Kinshasa
– Domaine de la N'sele
– Notre Dame du Congo Cathedral
– Animal Park of La N'Sele
– The Academy of Fine Arts.
2. Goma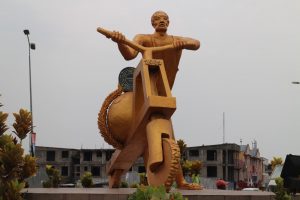 Touristic capital of the Democratic Republic of the Congo. Goma located between Lake Kivu and the Nyiragongo volcano, in the eastern part of the Democratic Republic of the Congo. The city is located next to the Virunga National Park, the oldest park in Africa. It is the second most visited city in the country after Kinshasa. Visitors pass through Goma to experience the Mountain gorillas in the Virunga national park. The city is built on volcanic rocks on the border with the Rwandan city of Gisenyi. It is the second most important city depicted in this article about tourism in major cities of the DR Congo
Things to do in Goma city:
– Visit to mountain gorillas in Virunga National Park
– City tour which includes: the cathedral, the port of Goma,
– The Tchukudu roundabout
– Lac Vert, Lac Kivu and Lac Noir
– Tchegera Island
3. Lubumbashi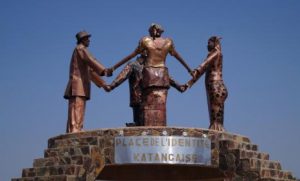 The city of Lubumbashi is the economic capital of the Democratic Republic of Congo with around 4 million inhabitants. It is widely known for its copper. It is in the vicinity of this city that we find the Upemba and Kundelungu National Park. The two parks are adjacent to each other and located 200 km away from Lubumbashi. Animals like Antelopes, Jackals, Porcupines, warthogs, snakes, monkeys, buffalos, Hippopotamuses a great variety of birds such as egrets, marabouts, pelicans can be seen in the parks.
Things to do in Lubumbashi:
– Contemporary art gallery of the Lubumbashi Art Museum
– Saint-Paul Cathedral in Lubumbashi
– The Rwashi Mining (or star mine)
– Place of Katangese identity
– Orthodox Synagogue
4. Matadi


Located 5 hours from the provincial city of Kinshasa by car, the city of Matadi is a port city in the Democratic Republic of Congo. Built on the river, Matadi was founded in 1886 and takes its name from the rugged shape of the relief and the presence of rapids. "Matadi" means stone in Kikongo. The city was founded to move goods inland. Before the creation of the current city of Matadi Diego Cao would already be passing through the region in 1485. From Matadi, leaves the oldest railway in the country built in 1890, connected the city of Kinshasa, thus bypassing the falls and rapids on the Congo River.
Things to do in Matadi:
– Port facilities
– The Maréchal bridge
– The Belvédère point
– The Inga dam
– The Diego Cao stone
– The palapala trays, …
How to get there:
– By road from Kinshasa
– By boat through the ports
5. Boma
The city is located in the west of the DRC, in the province of Bas-Congo. It is crossed by two rivers, the Kabondo and the Kalamu. Boma is a small town bordered by the river, which grabs you very early on. First, depending on whether you get there by road or by plane, you are gripped by a raw nature. You will get the best experience by road for the dreamy soul, there you can admire a variety of beautiful scenery, and sumptuous sunsets between the mountains.
On the other hand, for those who are always pressed for time, it would be better to make the detour by plane. There, too, an expanse of green and blue is available to you to the delight of free spirits, those who know how to appreciate the perfect and harmonious harmony of the colors of nature.
6. Mbandaka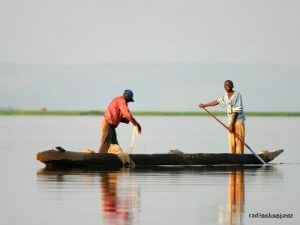 The city of Mbandaka is a port city in the province of Equateur. It is an important transit point between Kisangani and Kinshasa. The city was crossed by explorer Henri Morton Stanley who had stopped to make a sign on the equator.
How to get there?
– By boat
– By plane
– By route
Things to do in Mbandaka:
– The villages of the Pygmies,
– The botanical garden of Mbandaka created in 1900, fishing activities on the river.