Are you looking for a nature relaxation or a honeymoon getaway in Africa? Visit Rushengo Farmhouse in Masisi and have a mesmerizing experience in Eastern Congo. Whether you want to to escape your work lifeand enjoy your time alone, with friends, or with your family in total tranquility Rushengo farmhouse has got all it takes for your next safari to the heart of Africa.
If you have travelled across the globe, you might be aware that farm retreats are well known around the world and do attract people who want to escape from busy work life or families; enjoying a weekend or an entire holiday in nature. Eastern Congo however, might not be the first location that comes to your mind when youthink about farm life yet holding some of the best landscapes views on the entire planet.
How to get there?
As you visit Rushengo farmhouse in Masisi, you will leave Goma City in the morning to reach the farmhouse few hours later. Only few kilometers from Goma to Mubambiro are paved. From Goma city to Rushengo farmhouse it is an overall bumpy 2h30m drive which definitely worth it. On the way, you will enjoy spectacular views of small villages and endless lush nature. Kwafrika Travel organizes trips with an overland Toyota Landcruiser well adapted for safaris and difficult terrains, but should you want to go yourself as you visit Rushengo farmhouse in Masisi, a 4×4 is recommended. Please bring your ID or passport as you might be asked to show it for security check up on your way to the farm.
Things to do at Rushengo farmhouse
Built four decades back, the area back then offered some tourism and relaxation activities which were unfortunately destroyed in the 1998 war following the genocide that took place in Rwanda in 1994.
Today, Rushengo farmhouse prides itself to be a gateway to the fantastic beauty of Masisi. Besides renting room for weekend, you have an access to around 300 hectares of land with pristine beauty.
At more than 2,300 metres feet above sea level, visitors can indulge in the full farm stay milking cows, collecting eggs and harvesting food. After a day of farm work, they get pampered with fresh meals from the garden, including homemade cheese and milk. And if there's some energy left, hiking the Congolese countryside is a must. Bikes are also available for rides across the farm.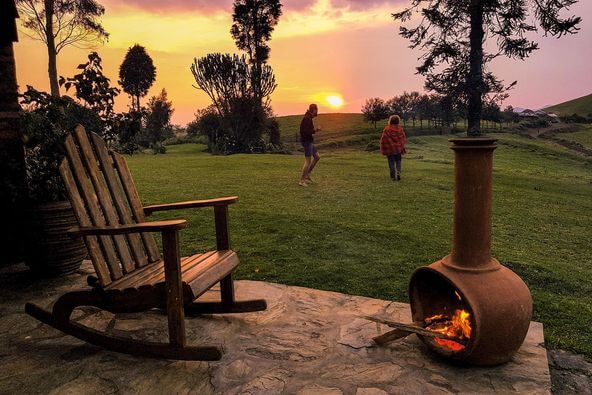 Where to stay as you visit Rushengo farmhouse in Masisi
The 40 years old farmhouse has recently been rehabilitated and does offer accommodation encompassing 3 rooms with 1 bathroom with 2 queen sized beds and 2 children's beds. The prices of accommodation ranges from 80 USD to 145 USD per night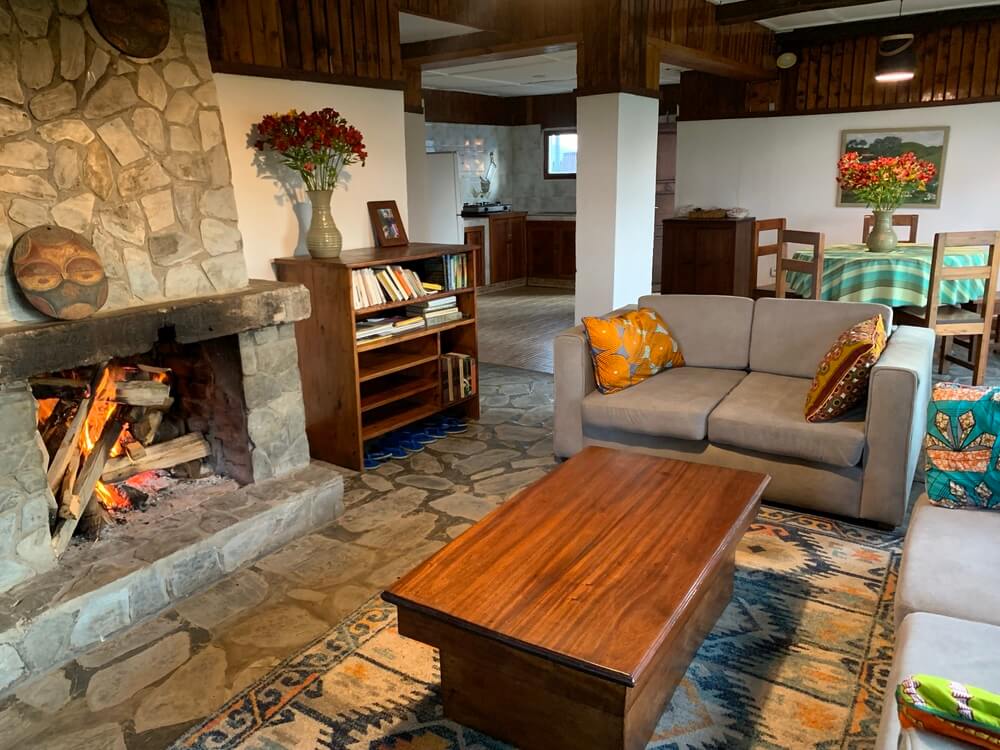 Adult rates
Double room (two persons)
Half board (breakfast and dinner included): 130 USD/night
Full board (breakfast, lunch, and dinner included): 145 USD/night
Single room (one person)
Half board (breakfast and dinner included): 80 USD/night
Full board (breakfast, lunch, and dinner included): 95 USD/night
Child rates
The child rate is applicable to those aged 12 or younger (those aged 13 or older must pay the adult rate).
0-6 yrs old = stay with us for free
6-12 yrs old = the amount is 50% of the adult charge
Is it safe to travel to Masisi / Rushengo farmhouse
Eastern Congo is not known as a touristic destination because of an history of insecurity. However, visiting Rushengo is safe, there has not been cases of insecurity in the area or around for years now. The place is also near Goma city, the provincial capital of North-Kivu province and benefit from the stability coming for being near the provincial institutions.
Why should I visit Rushengo farmhouse in Masisi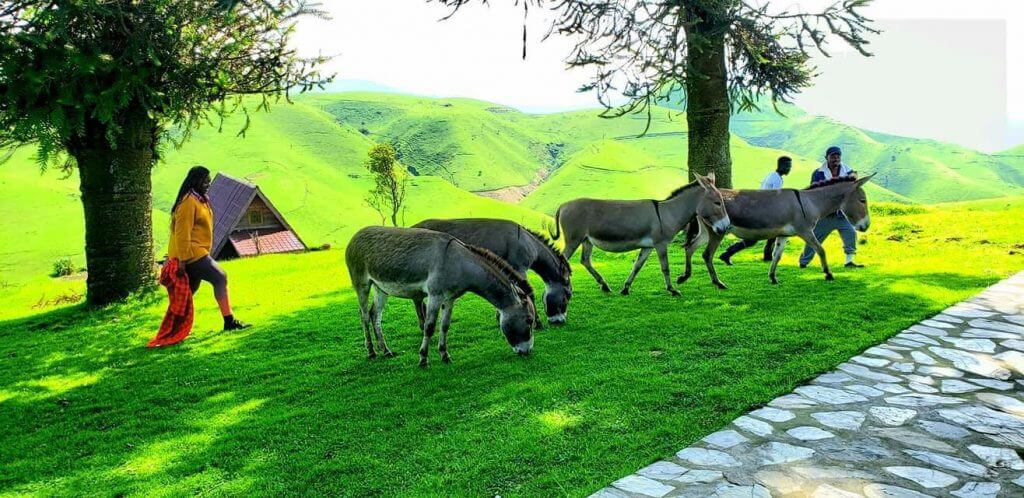 Owned and managed by a couple, Rushengo farmhouse is spearheading ecotourism in Masisi where local communities are involved in the day-to-day operations of the farmhouse. All of workers at Rushengo farmhouse are from the local communities, most of them were born there and have lived there all their lives.Visiting the farmhouse is indirectly supporting the livelihood of the families whose lives depend on salaries perceived from Rushengo farmhouse.
How to book a stay at Rushengo with a tour opérateur
You can book with us by calling us at +243971360705 and / or writing us to kwafrikatravel@gmail.com
We are a fully registered tour operator operating in the Democratic Republic of the Congo and member of the Association of Congolese Tour Operators and Travel Agents (ATOAV-RDC).