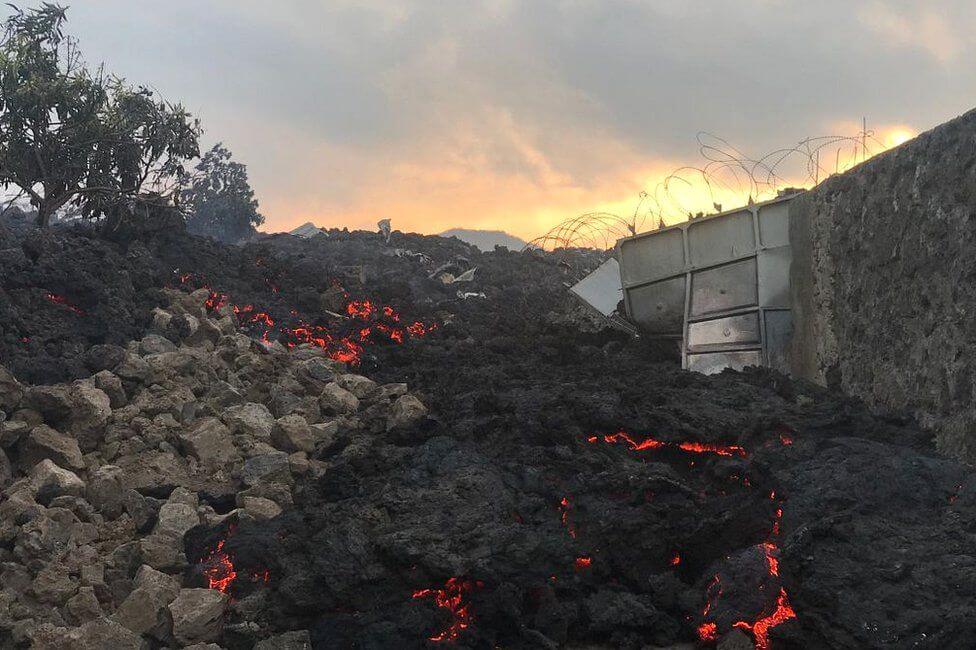 Just as we thought life was getting back to normal, a Nyiragongo Volcano eruption in Virunga National Park decided to remind us of Nyiragongo presence in a spectacular fashion. On 22 of May 2021, the Nyiragongo volcano in Virunga National Park near the city of Goma in the eastern Congo erupted. Sadly, this has happened just as we thought activities in the park were catching up from a yearlong halt due to covid-19.
Luckily, the lava flow stopped as it reaches Buhene slums right before Goma International Airport. For that, Nyiragongo is thankfully calm.
What does the Nyiragongo Volcano Eruption means Nyiragongo Volcano Hiking?
Nyiragongo Volcano Eruption led to seismic activity which are now greatly reduced since the week after the eruption when frequent earthquakes could reach as far as Kigali City in Rwanda. As the park has a duty of care to all visitors, it is enlisting a volcanologist to assess the safety of climbing Nyiragongo and spending the night at the summit to ensure they have done their due diligence. This process, as well as any repairs to perform due to structural damage, is taking time so Virunga National Park does not give an exact date of when the volcano reopens.
What does the Nyiragongo Volcano Eruption means Mountain Gorilla Trekking?
Mountain Gorilla trekking has resumed following the recent Nyiragongo Volcano Eruption. Virunga National Park announces with excitement that Mountain Gorilla tourism resumes immediately from Kibumba Tented Camp, as will stays on Tchegera Island Retreat. Moreover, the set departure days from Goma (Wednesdays and Fridays) will remain in place for the time being.
After careful consideration and subsequent to the recent Nyiragongo Volcano Eruption, the Virunga National Park has put a special offer for gorilla trek whereby for the regular price paid for the 4 days Nyiragongo and Gorilla experience, tourists can spend 3 nights at Kibumba Tented Camp and have 2 gorilla treks; in effect giving them 2 gorilla treks for $500 instead of 800$. This is because many visitors came for Nyiragongo as well as the gorillas.
Kwafrika Travel has thus attached herewith a package of 4 days Discounted Mountain Gorilla experience in Virunga National Park with two gorilla treks if interested.